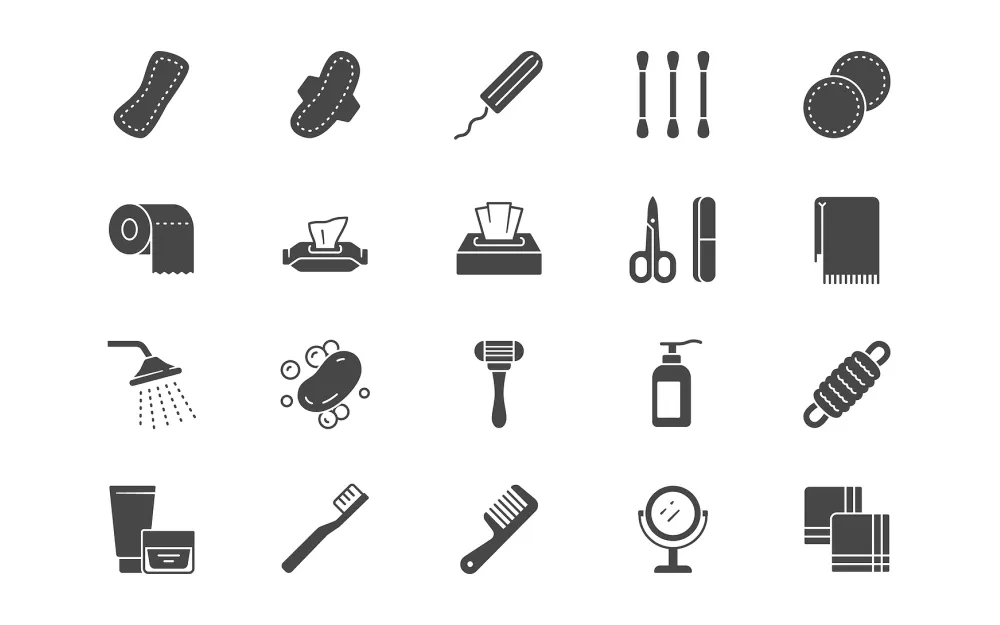 When prices rise, wages are stagnant and benefits are actively cut, items that should be considered everyday essentials become luxury items for increasing numbers of people. In 2018, Lizzy Hall founded the Hygiene Bank - a nationwide charity that supplies hygiene items such as shampoo, soap, sanitary products, and toothpaste for free to those who can't afford them.
This year, demand is up by 50%. Some 2000 organisations - schools, charities and religious groups - are involved in the distribution of hygiene products to those in need and the Hygiene Bank just passed the milestone of 1000 tonnes of items distributed.
Founder Lizzy Hall says:
"Hygiene is about well being, self confidence and dignity. We believe no one should be left struggling to wash their hair, brush their teeth, change their baby's nappy as often as needed or not afford period protection because of low wages, high housing costs, benefit cuts, illness or bereavement. The Hygiene Bank gives those who are struggling to get by access to these basic hygiene and personal care essentials."
We've seen that food banks have come in for more criticism this week from Conservative MPs who claim they are used by people who don't know how to budget or cook healthy meals from scratch. Doubtless Eustice, Anderson, Maclean et al won't be on Sky News next week lecturing us that we could always shave our heads to save on shampoo or take on second jobs if we want to use tampons.
Those who are forced through necessity to acquire food for their families from food banks or request sanitary products from their church or school do not need patronising advice from ministers, they need more money. We'd do well to remember that we've had 10+ years of austerity, pay freezes and benefit cuts and that's the reason for the explosion in the numbers of people using these essential services.
At Kanndoo, we're in the very early stages of talking to charities about developing an app that connects organisations providing essential products to the people who need them. If you think this sounds like the sort of software your organisation could use, then we'd love to chat to you while we're in the planning stages. You can contact Kanndoo on 01603 971590 or email enquiries@kanndoo.org