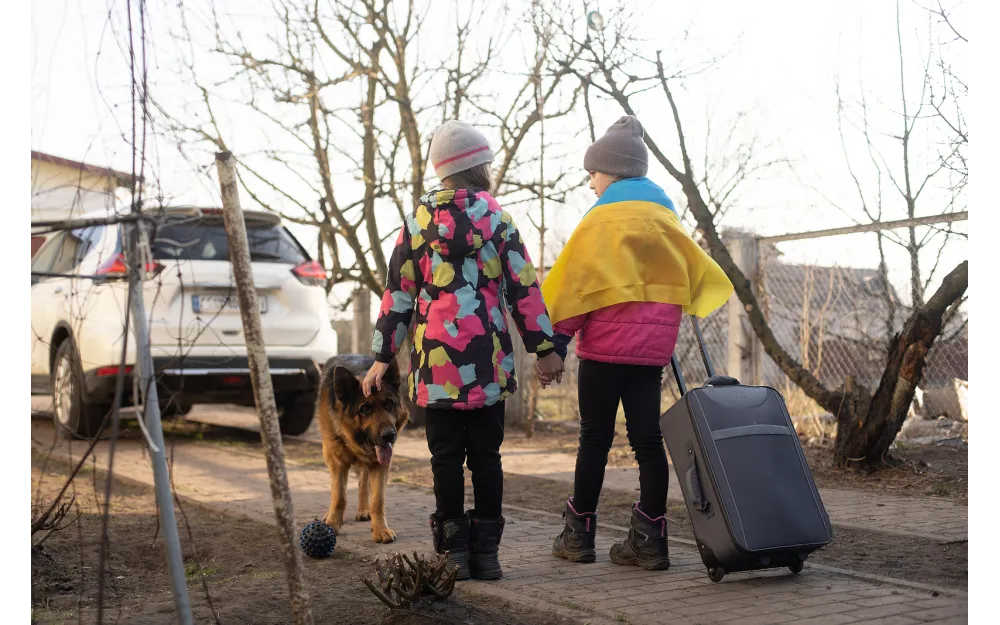 The goodwill of the people of the world regularly outshines the actions of our often venal and greed-motivated governments. Nowhere was this more apparent than in the opening of homes across Europe to Ukrainian refugees fleeing the war being waged in their homeland.
The UK was slower to react than those in the immediate neighbourhood of the tragedy. And our government insisted that arrivals have visas when many of our European cousins waived this requirement to speed up the process of getting people to safety. The bureaucracy contrasted with the outpouring of generosity to the extent that (for a time) there were many more homes on offer than there were refugees to fill the vacant rooms.
Yesterday, the Guardian reported that 480 Ukrainian families were applying to UK Councils for help because they are facing homelessness. What's happened?
The lack of foresight on display from the government is incredible. The Homes for Ukraine scheme - launched with great fanfare on March 14th by Michael Gove - enabled charities, community groups and individuals to offer Ukrainian refugees a place to stay. But no specific measures were put in place to rehouse families that found themselves in unsuitable accommodation or partnered with hosts who changed their mind.
Inevitably, with hundreds of thousands of people offering accommodation, and a small financial incentive (£350 per month), there were a tiny minority of applicants who acted in bad faith. And others who didn't understand the implications of having guests - many of whom have had recent traumatic experiences - living in their spare room for months.
Charities such as Refugees at Home are angry at the lack of planning. Their executive director, Lauren Scott was quoted in the Guardian:
"We urgently need a joined-up national fallback plan to help families whose placements go wrong. Across the country there is no consistent approach to rematching guests with new hosts, no standard way for Ukrainians to change their visa sponsors, and no single mechanism for moving funding from one host to another."
With no specific measures in place, extra pressure is being put on the famously underfunded and overburdened homelessness services at the local council level. The heroes working at these departments are struggling every day to find homes for those that need them. While there are willing hosts that can't be matched with refugees facing homelessness because visa sponsorship can't be easily transferred.
It's a clear example of a system that is broken because near-zero effort was put into its design by a government that cares more about headlines and soundbites than actually helping people.
At Kanndoo, we design systems (apps) that enable charities to connect their services to the people that need their help. We do this on the tiniest of shoestring budgets and all profits are ploughed back into helping the poorest in society.
We can only imagine what we could do with the sort of funding that is available to governments. However, our key principle (of talking to the people who are going to be using the system and making sure it has all the features that they need) is a transferable one. And similar processes and software to those that we use and develop could easily have been implemented. A little planning and the problem of homelessness for Ukrainian families while hosts rooms sit empty need never have arisen.
Do you have an experience of failed systems that led to you facing poverty or homelessness? We want to hear from people who would like to share their stories. You can contact Kanndoo on 01603 971590 or email enquiries@kanndoo.org