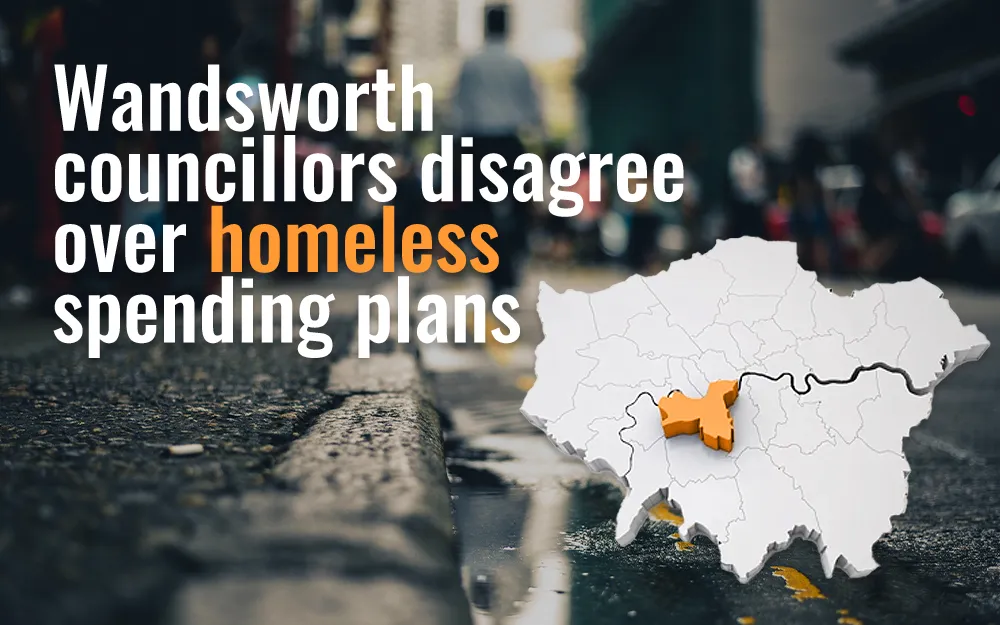 One of the standout results from the local government elections in May was Labour taking control of Wandsworth Council - a Conservative stronghold since 1978. The newly inducted Labour Councillors fulfilled a campaign pledge to tackle the borough's homelessness crisis by employing 23 additional homelessness prevention staff. The leader of the Conservative opposition in Wandsworth, William Sweet, immediately criticised the appointments as "...spending money without explaining how it will actually improve the lives of residents."
Who Counts as Resident?
Are homeless people residents of the borough in which they live? In the broadest sense, yes of course they are (by definition if that is where they reside). In a less inclusive sense, residents might consist only of those who consistently pay rent or mortgage on a property. As they could theoretically sleep on a street or crash on a sofa anywhere, homeless people could be classified as passing through.
If William Sweet used the term 'residents' in the broadest sense, it would be obvious how the money being spent was improving the lives of residents. As the people who are facing homelessness would be having their lives improved. It follows therefore that Sweet uses the term 'residents' in a more limited sense. Perhaps the one we have defined above? Sweet's Conservative economic lens has divided the humans of Wandsworth into two tiers: those who pay to reside (the improvement of whose lives is a legitimate cause for government spending) and those who do not pay or soon won't be able to (who he does not consider residents).
Wandsworth's Homelessness Crisis
Wandsworth has long been considered a testing ground for Conservative ideology of low tax and minimal support. It has one of the lowest Council tax rates in the country, but years of underfunding to the housing department have left the borough with a homelessness crisis. 2525 households are housed in temporary accommodation, and nearly 3000 families presented as homeless in the 2021/22 tax year.
Workers in the existing homelessness prevention team typically have 80-100 cases open at any one time. Defending the expansion of the team by 23 appointees, Aydin Dikerdem, Wandsworth Labour's cabinet member for housing, told The Independent:
"It's not just morally the right thing to do, but also financially aims to save us in the long run as every prevention is a family avoiding expensive temporary accommodation alongside the huge social and mental health cost to those residents too."
At Kanndoo, we're doing everything we can to help people who are enduring homelessness and poverty. And we wholeheartedly support initiatives that aim at reducing the number of people who could potentially find themselves placed in insecure temporary housing or sleeping rough.
We want to hear from people with experiences of homelessness or helping the homeless. If you would like to share your story, get in touch. Contact Kanndoo on 01603 971590 or email enquiries@kanndoo.org