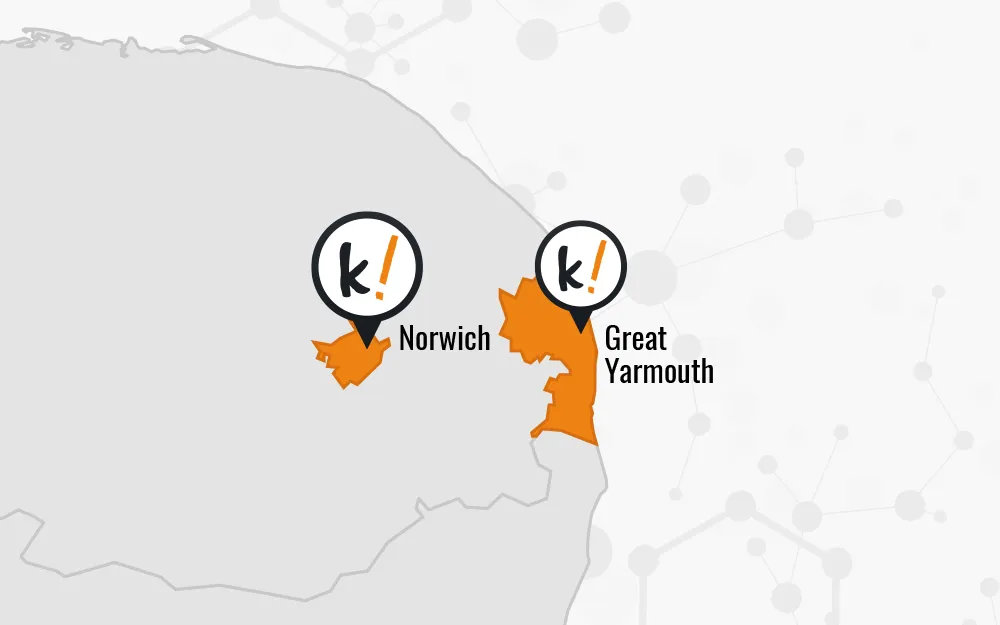 The Kanndoo App - which shows help available to homeless people within a five mile radius of the location of their phone - is now ready to download to Android phones. For this 'soft launch' we've populated the database to show help available in Norwich and Great Yarmouth.
The app is completely free to download. Get it now for your Android phone.
Check out our video showing the app in action:
We designed and built this app to be a single place where homeless people, and people who are living in poverty or threatened with homelessness, could see at a glance all the help that is available to them from different organisations nearby. We've compiled a database of support for the local area that users of the app can access.
Right now the database is limited to Norwich and Great Yarmouth. But once we've proved it works at this scale, we plan to apply for funding to extend the service to the whole UK!
If you are in Norfolk and work or socialise with people in the homeless community or others who you think could benefit from support, download the Kanndoo app today and help us spread the word.